Zero Orbit: CTRL
$39.95 $59.95
---
Customer Reviews
Reviews (27)
Questions (4)
08/18/2017
Ryan F.
United States
Zero Orbit
By far my favorite orbit! In combination with the glow handles this orbit is capable of a completely different style of flow! I have successfully melted many faces at 2 festivals so far and can not wait for my next!!
08/14/2017
Christopher S.
United States
Amazing products!
I am very satisfied with my Zero Orbit Cntrl. Great quality product, the chips are beyond amazing, super fast shipping and great price!
08/05/2017
Christopher W.
United States
This things awesome
So much fun to play with. Hard to get good at!
05/05/2017
Elyse H.
United States
neat
quick delivery, product is entertaining and easy to use, all in all super sweet
---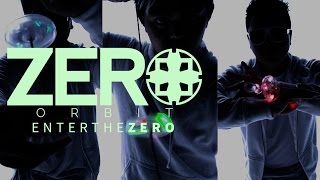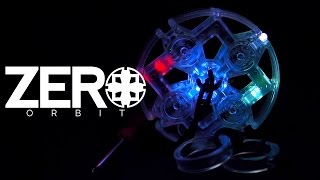 Description
orbiting's
powerful
New direction.
The orbit community has been waiting for this. The Zero Orbit: CTRL combines revolutionary multi-directional
lights capabilities with advanced orbiters' favorite orbit light, the Chroma CTRL. Includes 4 CTRLs and 2mm string installed.
The Zero Orbit: CTRL combines revolutionary multi-directional light capabilities with one of the community's favorite orbit lights, the Chroma CTRL. The CTRL brings the Zero 10 more colors, 5 more color slots, Tint Control, Complete Mode Customization, clear LED bulbs and more. Includes 4 CTRLs and 2mm string installed.
designed
to

perfection
Multi-Directional Lights
World's Smoothest, Easiest Spinning Orbit
Ultra Durable, Ergonomic Design
Made By Orbiters, For Orbiters
Compatible with all eLite Orbit Lights
Featuring


Multi-Directional Lights

The ZERO Orbit: CTRL features a reimagined Multi-Directional orbit light
design. Turn all 4 of your lights IN, OUT, LEFT or RIGHT to find light patterns that fit your flow.
Default
Custom
Rotate your lights
in seconds
Simply unscrew the central screw with the included screwdriver for instant access to your lights. Trying new patterns is easy!
world's
smoothest easiest spinning

orbit
Ultra Durable Polycarbonate Plastic (Not 3D Printed)
100% Rattle & Tangle Free
Soft, Tactile Button Click
Perfect Weight (38g)
2mm String and Keyring-style Handles Included
(other string sizes and handle styles sold separately)
ThE zero orbit: ctrl features

CHROMa ctrl

orbit lights
WHY CTRL?
ZERO Orbit: CTRL Fully Assembled
4 x Chroma CTRL Microlights
2 x Keyring-style Comfort Handles
2 x 2mm Satin Strings
8 x 1620 Batteries
Mini Phillips-head Screwdriver
---