Zero Orbit: CTRL
$39.95
---
Customer Reviews
Reviews (35)
Questions (4)
01/09/2018
Noah D.
United States
Legit product
Great quality, bright lights...can't ask for much more form an orbital.
12/16/2017
Autumn H.
United States
12/04/2017
Alexzander D.
United States
Fantastic
The Zero Ctrl is fantastic. It's my first orbit but definitely everything I could've imagined. The lights are easy to switch around in the bracket, and the lights are also super easy to pick through if you owned gloves prior.
11/18/2017
Kevin L.
United States
First "real" orbit
Very happy with the Zero. I was looking to upgrade my orbit and this was the best choice I could have made
11/10/2017
Kyle C.
United States
Mab
Fantastic impressed with my purchase.
10/13/2017
Patrice T.
United States
Awesome lights
I had the V2 before this which I enjoyed and I bought this one. Love all the light combinations you can do, just a little too much customazition.
10/06/2017
Paul B.
United States
Crazy cool chips
Beautiful. Love these lights and then orbit casing. Keeps tension very well and the length the strings came in at was absolutely perfect. The keyring handles are a very nice touch. Thank you for this.
09/30/2017
Juan R.
United States
AMAZING PRODUCT
I honestly bought this by accident but im so glad I did! Its so easy to learn and its just so fun and mesmerizing I feel in love! Not only do I glove but now i Love orbiting and its fantastic! Would recommend to anyone that was to have fun and take to a rave and just dance and have fun with it! Plus its super sturdy and great material so you know its durable!
08/18/2017
Ryan F.
United States
08/14/2017
Christopher S.
United States
Amazing products!
I am very satisfied with my Zero Orbit Cntrl. Great quality product, the chips are beyond amazing, super fast shipping and great price!
---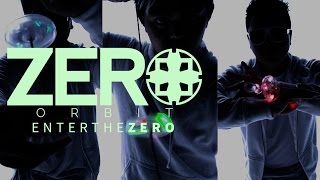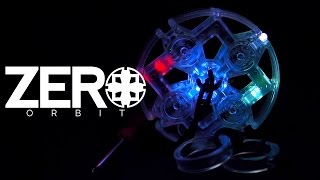 Description
orbiting's
powerful
New direction.
The orbit community has been waiting for this. The Zero Orbit: CTRL combines revolutionary multi-directional
lights capabilities with advanced orbiters' favorite orbit light, the Chroma CTRL. Includes 4 CTRLs and 2mm string installed.
The Zero Orbit: CTRL combines revolutionary multi-directional light capabilities with one of the community's favorite orbit lights, the Chroma CTRL. The CTRL brings the Zero 10 more colors, 5 more color slots, Tint Control, Complete Mode Customization, clear LED bulbs and more. Includes 4 CTRLs and 2mm string installed.
designed
to

perfection
Multi-Directional Lights
World's Smoothest, Easiest Spinning Orbit
Ultra Durable, Ergonomic Design
Made By Orbiters, For Orbiters
Compatible with all eLite Orbit Lights
Featuring


Multi-Directional Lights

The ZERO Orbit: CTRL features a reimagined Multi-Directional orbit light
design. Turn all 4 of your lights IN, OUT, LEFT or RIGHT to find light patterns that fit your flow.
Default
Custom
Rotate your lights
in seconds
Simply unscrew the central screw with the included screwdriver for instant access to your lights. Trying new patterns is easy!
world's
smoothest easiest spinning

orbit
Ultra Durable Polycarbonate Plastic (Not 3D Printed)
100% Rattle & Tangle Free
Soft, Tactile Button Click
Perfect Weight (38g)
2mm String and Keyring-style Handles Included
(other string sizes and handle styles sold separately)
ThE zero orbit: ctrl features

CHROMa ctrl

orbit lights
WHY CTRL?
ZERO Orbit: CTRL Fully Assembled
4 x Chroma CTRL Microlights
2 x Keyring-style Comfort Handles
2 x 2mm Satin Strings
8 x 1620 Batteries
Mini Phillips-head Screwdriver
---