Zero Orbit
$29.95 $44.95
---
Customer Reviews
Reviews (60)
Questions (12)
08/16/2017
Alexia E.
United States
Perfect
Exactly what i was hoping for
08/14/2017
Cortney S.
United States
Fantastic orbit
It looks amazing. Having the ability to change the direction of the LEDs is a great feature. The strings are super soft, and have great elasticity. I also love the flow v2 chips, and how they change patterns at random, so the orbit gets a new color scheme every 10-15 seconds. Very satisfied with my purchase :)
07/25/2017
Melissa G.
United States
Yay for orbits
Some rattles but easily fixed love this orbit
07/12/2017
Brogan A.
United States
So fun!
Loved using this at EDC 2017
05/17/2017
Quinn H.
United States
Orbit
Real fun easy to use
---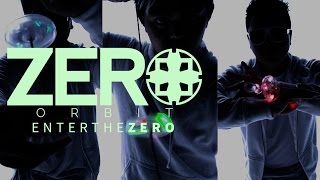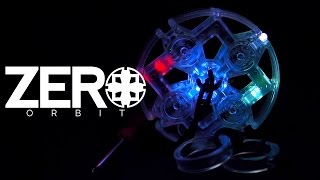 Description
orbiting's
powerful
new direction.
The ZERO Orbit is every orbiter's first choice to spin. Bringing you an innovative new multi-directional light setup
and the smoothest, sturdiest spin on the market, the ZERO is truly an orbit revolution.
designed
to

perfection
Multi-Directional Lights
World's Smoothest, Easiest Spinning Orbit
Designed for Comfort & Durability
Made by Orbiters, for Orbiters
Compatible with all eLite Orbit Lights
Featuring


Multi-Directional Lights

The ZERO Orbit features a reimagined Multi-Directional orbit light design.
Turn all 4 of your lights IN, OUT, LEFT or RIGHT to find light patterns that fit your flow.
Default
Custom
rotate your lights
in seconds
Simply unscrew the central screw with the included screwdriver for instant access to your lights. Trying new arrangements is easy!
world's
smoothest easiest spinning

orbit
Ultra Durable Polycarbonate Plastic (Not 3D Printed)
100% Rattle & Tangle Free
Soft, Tactile Button Click
Perfect Weight (38g)
3mm String and Keyring-style Handles Included
(other string sizes and handle styles sold separately)
featuring the


flow v2 ORBIT LIGHT

16 Flashing Patterns

•

3 Mode Shuffles

•

20 Color Options
LEARN MORE
The Zero Orbit is compatible with all of our currently available Orbit Lights. For best fit, we recommend using the included Flow V2 lights. Some of our older lights may experience minor fit issues.
ZERO Orbit Fully Assembled
4 x eLite Flow V2 Microlights
2 x Keyring-style Comfort Handles
2 x 3mm Satin Strings
8 x 1620 Batteries
Mini Phillips-head Screwdriver
---