Spectra Evolution Glove Set
$139.95
---
Customer Reviews
lights
10/10
favorite
colors
chips
down
batteries
brand
evo chips
inova lights
05/30/2019
Evan B.
United States
This Product is Emazing!!
The product works better than I expected. Along with ridiculous battery life, this is by far the best chip on the market! 10/10 Highly Recommend.
05/26/2019
Anonymous
United States
Best Glove set I have owned!!
absolutely astonished at how amazingly well put together these are!
05/25/2019
Evan G.
United States
Great Set
I've tried every major brand of gloves and Emazing has always been my least favorite, but this set changed my opinion of Emazing. They're super easy to use, look great, and everybody I give shows to loves them. 10/10 would buy again, highly recommend.
05/24/2019
Anonymous
United States
Absolutely Average
The lights are exactly as you would expect from the previous spectras. Just a better case and accelerometer on the hub. Good: Programming Button Clickiness Bad: Packaging Shipping Assembly The box I got was absolutely mangled. For some reason we've gone back to the flimsy chroma boxes instead of the hard packaging the original spectras came with. Everyone I know has a crushed box, a few got non-working chips as a result. Kinda silly for the price. In addition the batteries were inserted upside down in a few of my chips which drained the charge and left me unable to utilize them. Get some extras if you buy these as a gift for someone.
05/11/2019
Anonymous
United States
Evo Spectras
the new evo chips are amazing. they're small enough to fit on my fingers and not overlap. the lights are still bright and ambient. working with my colors on an app takes getting used to but overall my favorite set ive ever bought
05/11/2019
Darth X.
United States
Love this set
The color sets, the flashing modes, and programmability are great
Changed my opinion on smaller lights
Prior to using these, I wasn't the biggest fan of smaller sized lights. Tried some from other companies and they weren't for me. I started gloving with micromax and inova lights in the early years, shifted over to regular sized eLites soonafter, and stuck with them for the past half a decade or so. These made me want to put my eLite 4.0's down. I had the privilege of QC testing these for the last couple of months leading up to launch, and I wasn't able to find a single thing wrong with them. They're sturdy, incredibly well made lights. The casing is form fitting, comfortable, doesn't slip when throwing fast whips, and the colors / patterns are everything I could have wanted in a customizable microlight. Code "uvflow" saves you 10% off at checkout on these, so if you're going back and forth on picking some up, do it.
---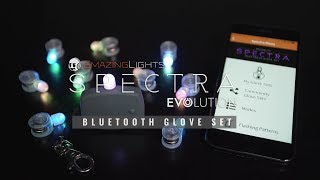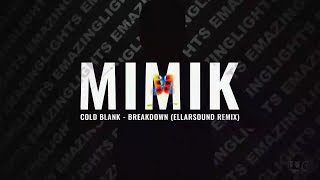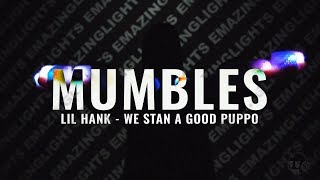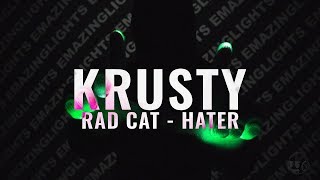 Description
Featuring a Bluetooth* glove set that combines ultimate customization, evolved casings,
and a seamless user experience to give you everything you need to bring your
creations to life. The possibilities are endless!
*Patented Bluetooth Technology (U.S. Patent No. 9,148,931)*
Experience maximum comfort and the perfect click on our eLite Evolution glove sets.
Our new eLite Evolution casing incorporates the classic durable eLite material with a fresh design to make your gloving experience even more seamless & comfortable than ever before.
Never stress about changing batteries again with the new eLite Evolution casing.
Take them out, slide in new ones,
and you're good to go!
The Spectra Evolution Smart Hub features an accelerometer to live preview your modes more accurately.
With improved syncing capabilities you can sync your lights even easier than before.
Use the clip-on attachment to
safely carry your Smart Hub wherever you go.
Important Note!
Want to use your Spectra Evolution glove set
without the Spectra Evolution Smart Hub?
The Spectra Evolution glove set can be set up without the Smart Hub using the Element V2 glove set instructions
Ever reset one of your lights by accident?
Want to share your creations with your friends?
With Chip Transfer, simply customize one Spectra Evolution light, then transfer your creations to all your other lights in a matter of seconds.
Use the Smart Hub to live preview
your creations in real-time.
Sync your entire glove set in seconds.
ALL-IN-ONE
EMAZINGLIGHTS APP
With ultimate customization combined with an endless amount of colors to choose from, you can personalize your creations to better fit your style.
Add some flair to your light shows with a feature that makes your lights automatically react to different ranges of motion. Now you can focus on flowing the night away.
Share your creations with the Spectra community. Upload your favorite creations to the EmazingLights App for others to use or download creations that others have uploaded.
With the EmazingLights App, your creations will automatically be backed up to the Cloud and you can access them at any time you want. Never lose your creations again!
• 10x Spectra Evolution Microlights
• 10x Premium eLite Evolution Casings
• 1x Spectra Evolution Smart Hub
• 20x CR 1225 Batteries
• 10x Standard LED Diffusers
• 1x Pair Medium Magic Stretch Gloves
• 1x Glove Pouch
• Instructions