Spectra Evolution Glove Set
$139.95
---
Customer Reviews
Write a Review
Ask a Question
Filter Reviews:
experience
batteries
others
spectras
gloves
colors
instructions
pair
lights
things
08/23/2020
Mo
United States
I recommend this product
Grin from ear to ear
Oh man it's 12 pm just got my order, and I am stoked.. I wish I can fast forward time, I can not wait to break these bad boys in as soon as it gets dark my experience, was pleasant, staff went above and beyond to resolve the international shipping difficulties, ended up getting a reshipment issued because DHL messed up on delivering the first order, Unsure how or what exactly happened there but I requested the premium fedex international shipping service for the free reshipment and they did not disappoint, within 4-5 days I got my order in hand delivered to my doorstep, on the other side of the earth, and the package was finessed by someone in the staff, so thank you for that, saved me At least 20 bucks, only paid $7 customs, and it even got delivered to my doorstep, about 2 hour drive from fedex warehouse address i used when I placed my order, I was expecting to have to take 5-6 hours out of a day to go pick em up when they arrived but fedex went above and beyond too, hooking it up with my goodiez delivered to the doorstep. Overall the experience was EMAZING! For anyone outside the states, looking to place an international order, but are unsure if it will get delivered, i suggest you go for it, if you are meant to get them, the universe will get them to you, and in case anything happens as to where you don't get them, the staff at emazing will take care of you. PS: I suggest you go for the premium shipping service from the very start, it's way worth the extra money to actually receive your order and the peace of mind knowing your package is with a known company.
08/15/2020
Michelle R.
United States
Love the colors and the tanks
08/14/2020
Nicholas M.
United States
Just amazing
I love these gloves. Have two pairs
07/08/2020
KIMBERLY T.
United States
Great upgrade!
I have used emazing lights for years and have tried most of them. I love how it has many settings and the remote to control all lights at once. It has definitely streamlined my gloving game. 
07/07/2020
Anonymous
United States
Wow
Really great. Confusing at first but got the hang of it with the easy instructions.
06/29/2020
COLTON W.
United States
My order arrived in a timely manner and as always the product that was sent works great
06/15/2020
Eric A.
United States
Simply beautiful :)
Wow definitely next level gloving, the settings on the app makes everything easy to choose your colors, sensitivity timing etc. I couldn't be more happier to have multiple color sets saved and ready for gloving, highly recommended! Thank you EmazingLights :)
06/12/2020
Anonymous
United States
Light weight bright colors
quick shipping, light weight, great product
05/18/2020
Anonymous
United States
Magical
These lights truly do the job! I can't wait to make more memories with them!
05/16/2020
Justice A.
United States
Revolutionary product
Had the gloves previous to these and they were absolutely amazing. These ones are everything those were and more. Programming is faster than ever and endless. The new smaller finger grip design makes flow smoother and easier.
---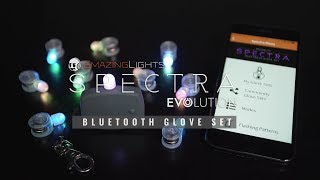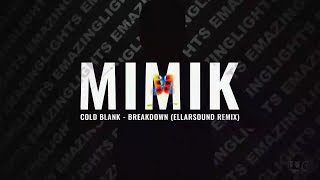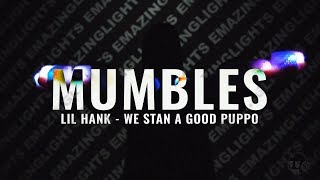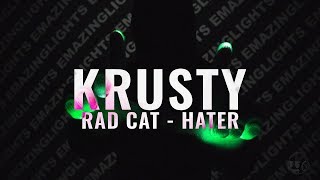 Description
Featuring a Bluetooth* glove set that combines ultimate customization, evolved casings,
and a seamless user experience to give you everything you need to bring your
creations to life. The possibilities are endless!
*Patented Bluetooth Technology (U.S. Patent No. 9,148,931)*
Experience maximum comfort and the perfect click on our eLite Evolution glove sets.
Our new eLite Evolution casing incorporates the classic durable eLite material with a fresh design to make your gloving experience even more seamless & comfortable than ever before.
Never stress about changing batteries again with the new eLite Evolution casing.
Take them out, slide in new ones,
and you're good to go!
The Spectra Evolution Smart Hub features an accelerometer to live preview your modes more accurately.
With improved syncing capabilities you can sync your lights even easier than before.
Use the clip-on attachment to
safely carry your Smart Hub wherever you go.
Important Note!
Want to use your Spectra Evolution glove set
without the Spectra Evolution Smart Hub?
The Spectra Evolution glove set can be set up without the Smart Hub using the Element V2 glove set instructions
Ever reset one of your lights by accident?
Want to share your creations with your friends?
With Chip Transfer, simply customize one Spectra Evolution light, then transfer your creations to all your other lights in a matter of seconds.
Use the Smart Hub to live preview
your creations in real-time.
Sync your entire glove set in seconds.
ALL-IN-ONE
EMAZINGLIGHTS APP
With ultimate customization combined with an endless amount of colors to choose from, you can personalize your creations to better fit your style.
Add some flair to your light shows with a feature that makes your lights automatically react to different ranges of motion. Now you can focus on flowing the night away.
Share your creations with the Spectra community. Upload your favorite creations to the EmazingLights App for others to use or download creations that others have uploaded.
With the EmazingLights App, your creations will automatically be backed up to the Cloud and you can access them at any time you want. Never lose your creations again!
• 10x Spectra Evolution Microlights
• 10x Premium eLite Evolution Casings
• 1x Spectra Evolution Smart Hub
• 20x CR 1225 Batteries
• 10x Standard LED Diffusers
• 1x Pair Medium Magic Stretch Gloves
• 1x Glove Pouch
• Instructions
---