eLite Spectra Bluetooth Glove Set
$95.96 (20% Off) $119.95
---
Customer Reviews
Write a Review
Ask a Question
Filter Reviews:
experience
batteries
gloves
colors
pair
programming
light
lights
settings
battery
That bluetooth
The ability to make all my modes on my phone within the app and just transfer over to the lights is fantastic.
03/21/2020
Paulino O.
United States
Wow!
Great light , the best light, much brightness , the greatest
03/17/2020
Anonymous
Norway
Awesome lights!
Melts faces, 10/10 would buy again
03/11/2020
STACEY P.
United States
Hypnotizing lights
Still getting used to syncing, but they're beautiful, and well designed!
03/01/2020
Anonymous
United States
Awesome products
I've owned Spectras before and as always Emazing Lights comes through with excellent quality. I love their shipping updates, the tracker, and of course the gloves. I had a wonderful time with them and look forward to more light shows in the future.
02/13/2020
Josh b.
United States
Emazing
I need more batteries for my hub but other then that I love it
01/04/2020
BRIAN D.
United States
Love Them!!!
By far the best quality chips you have
01/04/2020
SAVANNAH B.
United States
amazing
i've never had so much fun in my life
01/01/2020
brodie B.
United States
Batteries Dead on Arrival
The batteries and all the lights including the fob or dead upon arrival I did order more batteries but those were for my other gloves
12/29/2019
Anonymous
United States
Look no further
Love these gloves. My girlfriend is so annoyed by me playing with them. Buy these to forget your responsibilities. Only problem I had was one light on these that wouldnt sync but customer service sent me a new light quickly to correct the problem!
---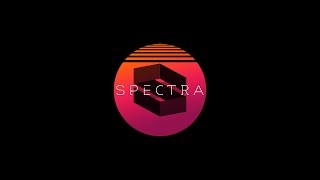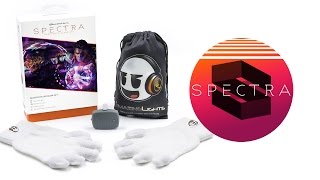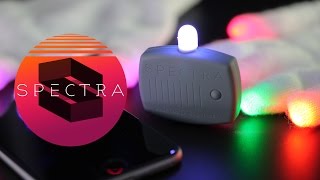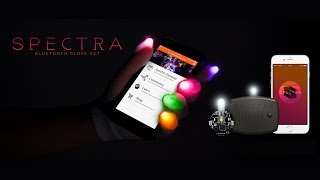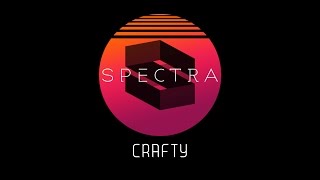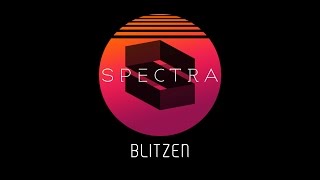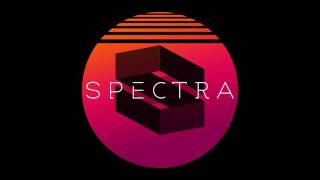 Description
The Future of Gloving. Now.
All-in-One App
Millions of Colors
Pattern Creator
Patented Bluetooth Technology


(U.S. Patent No. 9,148,931)
Program and sync your lights faster than ever.
Customize all of your modes with the all new EmazingLights App.

See a Live Preview on your Smart Hub as you tweak your settings.

Sync your entire glove set in seconds.
Introducing the All-in-One EmazingLights App.
After 4 years of research and development,
Today we reach a new benchmark in our evolution.
Build off Emazing's glove
sets or start from scratch
Edit and reorder
modes on-the-go
Create your own
color palettes
Design custom flashing
patterns for your style
Free app updates
with bonus feature
Colors
Using a near-infinite color palette, you can create and theme your colors to be completely unique to you. And there's more than one way to do it. You can use an interactive color picker, input an exact hex value (16 million combinations), or play with sliders for Red-Green-Blue and Hue-Saturation-Brightness values.
Each mode on the Spectra allows up to 8 Color Slots and 3 Tint options per color. You can mix and match colors from your own custom color palettes, or use our new stock color palettes like Vivid, Pastel, White-tinted and more.
Flashing Patterns
We jam packed the EmazingLights App with 48Bluetooth compatible Flashing Patterns. This includes 25 never-before-seen Patterns. We can't wait for you to try out the new Razor, Onebeat, Mini-Edge, Puppet's Pattern and so many more.Plus, take any of these base flashing patterns and put them in the Flashing Pattern Creator to experiment and make something the world has never seen.
Spectra is Infinitely Unique
With this many customization options, your Spectras will never look like anyone else's. Unless, of course, you want them to.
See a Live Preview on your Smart Hub
as you tweak your settings.
See a Live Preview on your Smart Hub
as you tweak your settings.
Choose from millions of color options.
Just drag your finger and take your pick.
Root-level Flashing
Pattern Creator
We preloaded the Spectra App with 48 fully editable flashing patterns, all of the classics you've seen before plus a bunch of totally new ones. Edit options like Strobe Length, Gap Length and more to recreate any existing flashing pattern, or make something totally new to the world.
Motion Reactive
Accelerometer
Just like on the Elements, Spectra Glove Lights come with built-in motion reactive accelerometers. We've perfected Speed, Tilt and Flux motion options to react smoothly in-sync with your movements, plus made them adjustable to your exact specs. Accelerometer not included on the Smart Hub.
Access Gloving History
Not only are all the old glove sets available to use or edit, but so are the default modes they came with. So for example, if you love Starry Night on the Chroma24 as much as we do, it's here, along with everything else from our current glove sets. Future app updates will feature discontinued glove sets like the OG Chromas and more.
Flow & Impact Timers
We brought in the combined powers of the Flow and eNova glove sets to please the flow artists and impacters among us. Use the Flow Timer for hands-free mode changes, or use the Impact Timer to burn retinas the old fashioned way. Both timers are fully adjustable to fit your preferred timing.
• 10 x Clear Bulb eLite Spectra Glove Lights
• 1 x Spectra Smart Hub
• 10 x Clear eLite 4.0 Casings
• 20 x 1620 Batteries
• 10 x CR2020 Batteries
• 10 x Standard LED diffusers
• 1 x Pair Medium Magic Stretch Gloves
• Glove Pouch
• Instructions
---