Orbite X3 (4-Light)
$24.95
---
Customer Reviews
Reviews (132)
Questions (9)
08/18/2018
Duo S.
United States
Awesome toy!
Never seen something like this before. It's turning out to be a great toy to play with. Quality item and nice cord. Kids like to play with it too and handle it surprisingly well.
08/08/2018
Lorinda N.
United States
Good!
I am very happy with it
07/31/2018
Melissa M.
United States
Light broke after 2 uses
It's an alright orbit, one of the 4 lights broke after 2 uses which sucks, but there's still 3 lights left so it still works
Hello, Thank you for reaching out to us! We apologize for any inconvenience. Please reach out to us at support@emazinglights.com and we would be more than happy to find a resolution for you. :) We look forward to your response! Have a wonderful day! - Sasha
07/19/2018
Aaron O.
United States
What a gift!
I'm not your typical raver. In fact, I'm not a raver at all (honestly, I'm not even sure what the right term is). I bought this as a gift for my soon-to-be 12-year-old daughter after we saw it on a rerun of Shark Tank. She absolutely LOVES it.
07/19/2018
Jasmine W.
United States
Yes!!!
Exactly what i wanted. Canr wait to get better at it.
06/28/2018
Mary K.
United States
Supa Sweet
I'm a beginner and I absolutely love this. The ease of using it with the lights is amazing.
06/11/2018
Hope S.
United States
Love it!
My boyfriend loves it and plays with it all of the time. So inexpensive, too.
05/18/2018
Michala M.
United States
I'm happy with my wand & orbite
The shipping took a while for the amount of the fee. The products are genuinely made, be careful with the light chips, they're quite fragile. Always order extra chips and batteries!
05/10/2018
Hunter D.
United States
Orbite X3
Using the item was great however upon arrival one of the orbits lights was not working so it was a good thing I ordered spares, kinda wish I didn't have to use it right away. Other than that, cool product
04/17/2018
Samantha W.
United States
It's beautiful
It's fun to change the colors and I'm still learning how to use it. The instructions were helpful too:)
---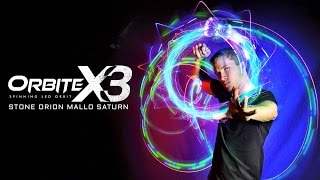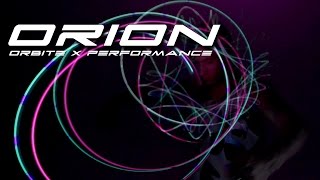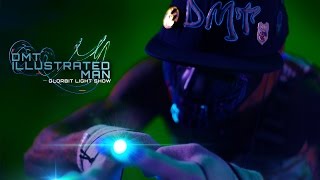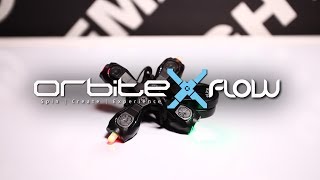 Description
STUNNING
HANDSPUN
LIGHT IMAGERY
AT YOUR
COMMAND.
The beauty of the Orbite X begins the second you pick one up for the first time. Simply learn the basics, give it a few spins and you'll be making beautiful light patterns in minutes. Spend some more time with it, and you can develop new tricks and illusions, and even share them with the ever-growing orbiting community.
FEATURING
REVERSIBLE MICROLIGHTS
This game-changing hardware upgrade takes full advantage of the eLuminate Clear Casing.
Flip your lights inside-out for a vibrant inner glow.
Watch the performance video at the top of the page to see it in action.
ENGINEERED TO PERFORM
New Back-to-basics Keyring-Style Comfort Handles
Reinforced Casing - Little to No Rattle
Thicker 3mm Satin String for Easier Spins and Added Control
Easy Assembly & Battery Change - No Need to Remove Strings
Improved Screw Durability + Mini Screwdriver included
Compatible with All eLite Orbit Lights
---
THE ILLUSION OF MAGIC
You can create these awesome light designs with a few simple flicks of the wrist.
---
WHAT'S
IN
THE
PACKAGE?
•

Orbite X3 Fully Assembled

•

Mini Phillips-head Screwdriver

•

2 x Keyring-style Comfort Handles

•

4 x eLite Flow V2 Microlights

•

2 x 3mm Satin Strings

•

8 x 1620 Batteries
---