eLite ezLite 2.0 Glove Set
$29.96 $39.95
---
Customer Reviews
Reviews (206)
Questions (20)
11/04/2017
Briana S.
United States
Amazing!
This is a perfect glove set for beginners
11/01/2017
Steven L.
Australia
Ezlite 2.0
Loved it, easy to use
10/21/2017
Roger P.
United States
My first pair of gloves
The gloves arrived safely undamaged I'm the mail. They were ready to glove right out of the box. The instructions on how to use them were easy to follow. The gloves that came were pretty much standard size and fit me pretty snugly. I had fun setting up my own custom light setting. I would say I was satisfied with my product and would recommend thier products to anybody. EzLite2.0 are perfect for beginners and users of all skill levels.
SF
10/20/2017
Scott F.
United States
Setting modes is a pain, but then using it is easy
I can understand why there's the $180 bluetooth model with a smartphone app. That would be much easier than navigating the menus of a device that has no screen. Oh well, that said, the lights are really easy to use and great once you've got them all setup. Good price, good intro set.
10/13/2017
Anna B.
United States
The colors are mixed up
I can't get them all on the same setting! And I lost the instructions so idk what to do!!
Hello Anna! Thank you for shopping at EmazingLights! We appreciate you reaching out to us. I have included a link below for our PDF instructions on the ezLite 2.0 Glove Set. You may also reach out to us at support@emazinglights.com via email, support chat, or 1-855-362-9464 to speak with a representative directly for further assistance. https://cdn.shopify.com/s/files/1/0982/0710/files/ezlite_instructions_web_1.PDF?130956087394413159 We are dedicated to our customer's satisfaction, so if there is anything we can do to further assist you, and make this a 5-star experience, please reach out to us! :) Thank you for shopping with us! Brandi Customer Support Team IntotheAM / iHeartRaves / EmazingLights
09/29/2017
Stephanie B.
United States
Great set of gloves
Easy to use, good for just starting out
09/22/2017
ross g.
United States
Lit
Great, one light was broken though but overall great product
09/17/2017
Kevin B.
Australia
v god
v gud vvvv guuddddd
09/07/2017
Joshua M.
United States
09/03/2017
Seth burns
Texas
I change my star to 5 star
I had previously posted a review at 3 stars do to programming, I however have since learned more about my gloves and they are capable of much more then I had originally thought. Very pleased with product. Great first pair !
---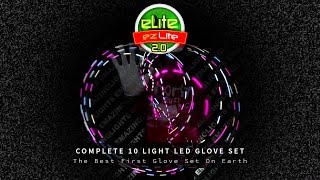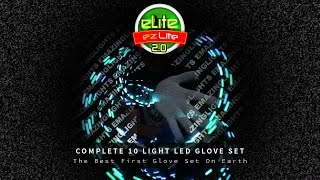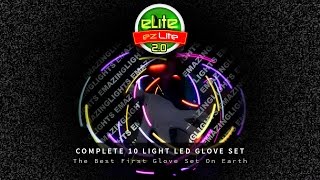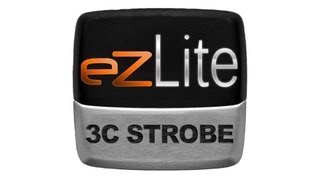 Description
The Best First Glove Set on Earth
One night, your homie hands you a set of light up gloves to play with. You aren't sure why, but you can't take your eyes off them. The flashing strobes, the trails of light that streak the air; it's all so hypnotizing. Suddenly your hands have more power than you've ever felt.
You realize: There is so much more I can do with these lights. Don't worry, you're in the right place.
Power, creativity and affordability come together in the ezLite 2.0. We recommend you roll your fingers around in this awesome Starter Glove Set before upgrading to our Premium Glove Sets in the higher price ranges.
New to the ezLite 2.0
- Mode 3: Strobie
- Bonus Color: Lime Green
- New Default Colors
- ClickSwitch to Conjure
All of our Premium Glove Sets feature the eLite Chip line: the most trusted, durable and customizable lights on the market. The ezLite comes glover-ready out-of-the-box with 20 gorgeous colors to choose from, and 3 of the most popular flashing patterns among pro glovers. You can even dip your fingertips into the world of Conjuring with our premier ClickSwitch Technology.
20 Gorgeous color options
All New Default Modes
"conjure" with your light show
Turn your gloving into magic with one of our favorite classic styles, "Conjuring." Click the video thumbnail (right) to see how it works in Munch's classic show, "Lust." You can use a simple ClickSwitch feature on the ezLite to choose 1 of the 3 modes to use for on/off functionality.
what's in the package?
10 x eLite ezLite 2.0 Chips
10 x Clear eLite 4.0 Casings (Installed)
20 x CR1616/1620 Batteries (Installed)
10 x Standard LED Diffusers (Installed)
1 x Pair Medium Magic Stretch Gloves
Instructions
---