eLite ezLite 2.0 Glove Set
$39.96 (20% Off) $49.95
---
Customer Reviews
12/06/2018
Erik M.
United States
Great set for a reasonable price
The ez lite 2.0s were very user friendly and easy to program. The only issue I had with the microlight was that they could have been brighter
11/18/2018
AMANDA H.
United States
Nifty stuff
They are great. I love not having wires in my gloves and the color changing system is very user friendly. Gave some pretty nifty light shows!
09/30/2018
Jithesh B.
United States
ISSUE
Being my first pair of gloves I was really excited when I got them but unfortunately the gloves were a little bit damaged. I sent a picture of the damaged gloves to the Instagram account of Emazinglights to see if something can be done about it but unfortunately nobody answered. Apart fro this, everything else was great!
09/26/2018
ryan w.
Canada
Great set for beginer
This was the first set of gloves i bought, and its been amazing.
09/18/2018
Aries J.
Australia
Great customer service
Would recommend buyer from
09/07/2018
Bethany C.
United States
Great lights on gloves, but a bit disappointed
Gloves arrived quickly and the lights are so fun. Only problem is the weave of the gloves comes unraveled at the seams along the fingers. We ended up mending them, but worry other areas will also unravel.
Hello! Thank you for shopping at EmazingLights! We appreciate you reaching out to us. We sincerely apologize for the inconvenience of this situation. We will pass this information along to the appropriate department for further review on the product. We appreciate your feedback! We are dedicated to our customer's satisfaction, so if there is anything we can do to further assist you, and make this a 5-star experience, please reach out to us! :) Thank you for shopping with us! Please let us know if you have any further questions or concerns.
08/17/2018
Brayden M.
Canada
Great service
Any problems i had were swiftly dealt with. Great experience
08/14/2018
Matthew P.
Canada
Good
Good fennel kebej he j ejevje h h
08/09/2018
Demetri Y.
United States
Satisfied
At first glance, I was very disappointed. The gloves were extremely small (even though I ordered the largest size) and none of the LED lights worked at all. I took the batteries and put them back in and they worked. The gloves did stretch out a bit but they are very tight with the lights inside. Colors look amazing and are very bright. If it was not for the small gloves, 5 stars.
08/05/2018
Grace W.
United States
Wonderful
Good. Was never asked about glove size when ordering, and was sent a small. It was a gift for my boyfriend so they were to small for him, and had to buy another pair of gloves.
---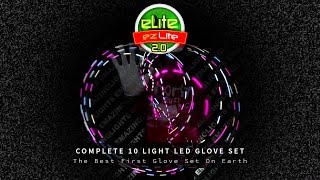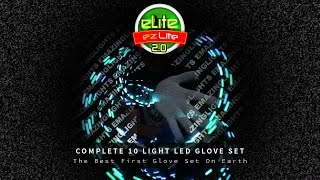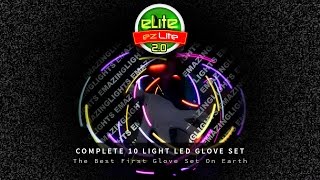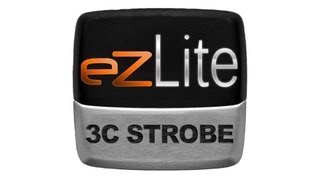 Description
The Best First Glove Set on Earth
One night, your homie hands you a set of light up gloves to play with. You aren't sure why, but you can't take your eyes off them. The flashing strobes, the trails of light that streak the air; it's all so hypnotizing. Suddenly your hands have more power than you've ever felt.
You realize: There is so much more I can do with these lights. Don't worry, you're in the right place.
Power, creativity and affordability come together in the ezLite 2.0. We recommend you roll your fingers around in this awesome Starter Glove Set before upgrading to our Premium Glove Sets in the higher price ranges.
New to the ezLite 2.0
- Mode 3: Strobie
- Bonus Color: Lime Green
- New Default Colors
- ClickSwitch to Conjure
All of our Premium Glove Sets feature the eLite Chip line: the most trusted, durable and customizable lights on the market. The ezLite comes glover-ready out-of-the-box with 20 gorgeous colors to choose from, and 3 of the most popular flashing patterns among pro glovers. You can even dip your fingertips into the world of Conjuring with our premier ClickSwitch Technology.
20 Gorgeous color options
All New Default Modes
"conjure" with your light show
Turn your gloving into magic with one of our favorite classic styles, "Conjuring." Click the video thumbnail (right) to see how it works in Munch's classic show, "Lust." You can use a simple ClickSwitch feature on the ezLite to choose 1 of the 3 modes to use for on/off functionality.
what's in the package?
10 x eLite ezLite 2.0 Chips
10 x Clear eLite 4.0 Casings (Installed)
20 x CR1616/1620 Batteries (Installed)
10 x Standard LED Diffusers (Installed)
1 x Pair Medium Magic Stretch Gloves
Instructions