eLite ezLite 2.0 Glove Light (1)
Sold Out
---
Customer Reviews
Reviews (40)
Questions (7)
05/22/2018
Hillari b.
United States
Arrived with dead batteries
I am new to these lights and had an experienced friend look at them to check they weren't on elock, no, they had just arrived in a flimsy plastic bag with dead batteries. And there is nowhere close that sells the batteries that go into these lights. I was going to add them to a costume piece, but now I can't. I don't even have time to order new batteries.
12/16/2017
Kellie K.
United States
Great gloves
I have purchased these gloves several times. They work great for gloving.
08/25/2017
Mario A.
United States
Ezlite
Easy to use right out of the package.
08/12/2017
Dylan H.
United States
Fast Delivery!!
They are in perfect working condition!
07/05/2017
Ananya M.
United States
Seamless order
Glove light worked as expected out of the box and was shipped promptly.
06/29/2017
Bryant L.
United States
Pretty Lights
Worked great right out of the box!
JD
06/28/2017
Jacquelyn D.
United States
Wish it came with instructions
I know there's a good amount of settings with this light but I dunno how to get to all of them. And I dunno how to lock the light to keep it off.
Hello!
Thank you for shopping at EmazingLights! We appreciate you reaching out to us. We sincerely apologize for the inconvenience of this situation! Please feel free to contact us directly at "support@emazinglights.com" so that we may further assist you!
We are dedicated to our customer's satisfaction, so if there is anything we can do to further assist you, and make this a 5-star experience, please let us know! :)
Thank you for shopping with us!
Stephanie
Customer Support Team
IntotheAM / iHeartRaves / EmazingLights
06/26/2017
Bryce h.
United States
Great chip for the price.
It was really simple and came in handy and was great for the price. I had to get new ones because my old ones were from years back.
05/15/2017
Mursal R.
United States
Quick shipping
Order was at the store in less than 3 days very pleased.
Gloving is Dank
I got my gloves as a gift from my girlfriend for Christmas, and I fucking love my gloves! :raised_hands::type_1_2:
---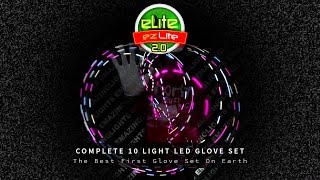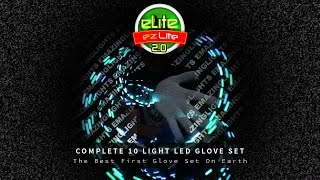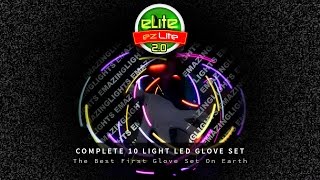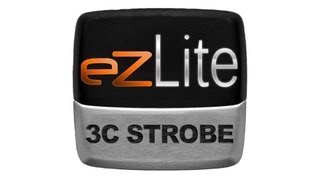 Description
The Best First Glove Set on Earth
One night at an event, your homie handed you a set of light gloves to play with. You weren't sure why, but hey, they were dope! What ever happened to those? Or maybe you're just here because you saw gloving somewhere, and thought, hey, time to put these hands to good use. Whichever it is, you're in the right place.
Power, affordability and creativity come together in the eLite ezLite. We recommend you roll your fingers around in this awesome beginner set before upgrading to our specialty lights in the higher price ranges.
All of our Premium Glove Sets feature the eLite Chip line: the most trusted, durable and customizable lights on the market. The ezLite comes glover-ready out-of-the-box with 20 gorgeous colors to choose from, and 3 of the most popular flashing patterns among pro glovers. You can even dip your fingertips into the world of Conjuring with our premier ClickSwitch Technology.
20 Gorgeous
color options
All New Default Modes
conjure with your light show
Turn your gloving into magic with one of our favorite classic styles, "Conjuring." Click the video thumbnail (right) to see how it works in Munch's classic show, "Lust." You can use a simple ClickSwitch feature on the ezLite to choose 1 of the 3 modes to use for on/off functionality.