Electro LED Glove Set - Gloving Made Simple
$19.95
---
Customer Reviews
Reviews (107)
Questions (0)
01/22/2018
Diana P.
United States
Christmas present
My daughter loves them, I think she wants the orbit now. I like the light glove shows myself. Don't know how to put on the diffusers yet.
01/22/2018
Adrian H.
United States
01/17/2018
Victoria M.
United States
Good for starter gloves
The lights on one of the gloves of the first pair I bought malfunctioned within one day of minimal use (just practicing at home). I exchanged for a new pair, but haven't had much time to try them out yet. The lights are very bright, and I like that you can customize the setting. Unfortunately, the gloves are a little too big for my hands (I have petite hands), but I figure these will be a good starter pair to practice with. If I end up practicing and using them often, then I'll upgrade to a nicer pair that come in a smaller size.
01/11/2018
Whitney D.
United States
Gloving
My overall experience with the item I purchased has turned out (E)mazing! I ordere the gloves for my wonderful boyfriend and he has turned them into something much greater! The future is limitless
01/04/2018
KIARA K.
United States
Gloves
Great awesome cool man
01/02/2018
Raylyn M.
United States
I got the wrong size,
I got the wrong size, but overall they're exactly what I was expecting and they're a great set for a first time glover. Enough light choices to switch it up without having to spend a lot of money in case I don't keep using them, although I really hope I do! Overall am very satisfied with em :)
12/29/2017
lauren c.
United States
Loved them!
They were great and had a lot of fun with them when we were at the rave. Batteries died quick tho. Loved the different light options and looked cool
AE
12/13/2017
Arvid E.
Sweden
Electro LED Glove Set
Nice and easy to use starting gloves. Cables made them a bit uncomfortable to wear.
11/16/2017
Justin D.
United States
Great starter set
Overall experience was great, the LED's are very bright and the gloves although a but small for my hands were still mostly comfortable. I wish the beginner sets had a size option but otherwise I'm very happy!.
11/13/2017
Kimberly K.
United States
I'm Emazed!
Love these gloves. Very high quality material and wiring! The lights are so bright and iridescent and the gloves are super soft. Great buy, will be getting more as gifts for all my flow friends for Christmas!
---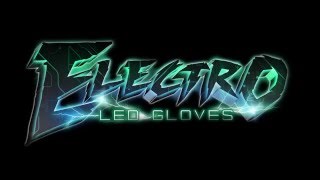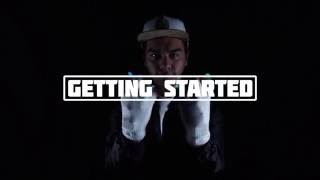 Description
The Electro Gloves come fully assembled and ready to glove with the click of a button. Just slip the comfortable cotton gloves on and watch these bright LED lights dance before your eyes.
Our festive new lights are perfect for:
Music Festivals and Concerts
Clubs
Parties
Dance Performances
The Electro Glove Set is the most affordable option in helping you determine whether gloving is for you in the long run, and a low-risk solution to taking a set of gloves to an event without worrying about losing your more advanced sets.
Simple 1 Button Functionality
Comfortable and Durable Pre-wired Construction
4x CR2020 Batteries Included
Welcome someone you know into the amazing community of 200,000+ glovers today!
The Electro Gloves can display any of these 7 awesome flashing patterns. Just click the button on the wrist to cycle through them.
Create your own custom color combinations by entering Color Set Programming. Glovers can choose any 3 out of the 8 colors below to combine and leave their own personalized light trail.
---