Electro LED Glove Set - Gloving Made Simple
$19.95
---
Customer Reviews
Reviews (102)
Questions (10)
AE
12/13/2017
Arvid E.
Sweden
Electro LED Glove Set
Nice and easy to use starting gloves. Cables made them a bit uncomfortable to wear.
11/16/2017
Justin D.
United States
Great starter set
Overall experience was great, the LED's are very bright and the gloves although a but small for my hands were still mostly comfortable. I wish the beginner sets had a size option but otherwise I'm very happy!.
11/13/2017
Kimberly K.
United States
I'm Emazed!
Love these gloves. Very high quality material and wiring! The lights are so bright and iridescent and the gloves are super soft. Great buy, will be getting more as gifts for all my flow friends for Christmas!
11/13/2017
Noah H.
United States
The gloves themselves are amazing
The gloves themselves are amazing but coming out of the box, the ring finger on the right hand hasnt lit up
11/11/2017
JUSTINE D.
United States
Great light options
Love them <3 Now I want light up shoes to match
11/09/2017
Anthony M.
United States
LED Gloves fascinate local ravers
I love the customization over the colors of the gloves and the price can't be beat!
10/31/2017
Nathan B.
United States
Electro gloves
Gloves were dope. A little big but still nice. Also when I would start moving faster the ends of the lights would not stay on the tips of my fingers. Other then that they're great.
10/28/2017
Brandon R.
United States
Electro glove set
Over mall experience was solid for a starter set. These really get you going and is good for a base. However they're really hard to take care of. It's frustrating that the wiring gets tangled, the finger liner gets wrapped up, and the battery case is so fragile. There's definitely a lot of improvements that can be made, but it's a great product if you're just starting off with gloving.
Hello! Thank you for shopping at EmazingLights! We appreciate you reaching out to us. We sincerely apologize for the inconvenience of this situation. If your item is within 30 days of purchasing, you're more than welcome to have it exchanged! We will pass this information along to the appropriate department for further review on the product. We appreciate your feedback! We are dedicated to our customer's satisfaction, so if there is anything we can do to further assist you, and make this a 5-star experience, please reach out to us! :) Thank you for shopping with us! Stephanie Customer Support Team IntotheAM / iHeartRaves / EmazingLights
10/24/2017
Eddy F.
Netherlands
Broken
It's nice to use them and surprise everyone around me. But after a while the switch do't do what it's suposed to do. It wont chang the color anymore. Can you fix them? Should I send them to a repair-shop? Or what? Eddy
10/15/2017
Antonio T.
United States
Alright
Good for the price and starting out, but limits you since you can't customize individual fingers.
---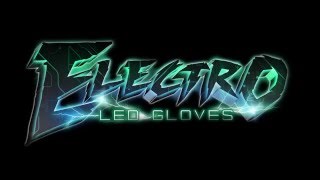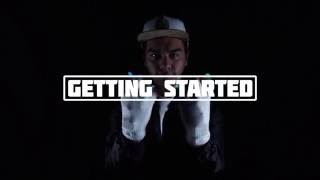 Description
The Electro Gloves come fully assembled and ready to glove with the click of a button. Just slip the comfortable cotton gloves on and watch these bright LED lights dance before your eyes.
Our festive new lights are perfect for:
Music Festivals and Concerts
Clubs
Parties
Dance Performances
The Electro Glove Set is the most affordable option in helping you determine whether gloving is for you in the long run, and a low-risk solution to taking a set of gloves to an event without worrying about losing your more advanced sets.
Simple 1 Button Functionality
Comfortable and Durable Pre-wired Construction
4x CR2020 Batteries Included
Welcome someone you know into the amazing community of 200,000+ glovers today!
The Electro Gloves can display any of these 7 awesome flashing patterns. Just click the button on the wrist to cycle through them.
Create your own custom color combinations by entering Color Set Programming. Glovers can choose any 3 out of the 8 colors below to combine and leave their own personalized light trail.
---