Spectra Evolution Glove Set
$139.95
Choose Your Free Recharge!
---
Recharge Refresh Combo Deal
You must select an option before you can continue
No thanks, I don't want a free gift.
---
Customer Reviews
Filter Reviews:
batteries
spectras
gloves
colors
pair
favorite
lights
things
everything
flow
11/25/2019
Anonymous
United States
Perfect
These gloves are so fluid and bright. They are so good that I recently lost my pair and I'm actually going to buy another set because I loved them so much.
11/20/2019
Adam M.
United States
Next level stuff here.
Feel like I'm ready for any festival! Very quick and easy to setup, love the flash patterns. My first pair of Spectras (I started with the Flow, which were amazing too) and I couldn't be more excited!
11/18/2019
Anonymous
United States
Absolutely smashing
This is a lot of fun to use!
11/18/2019
TREVOR B.
United States
Really fun to flow with and create globe sets
I'm still figuring everything out with the gloves. They're a lot to take in. My overall experience has been really good! The endless potential of creating your own glove sets will keep me with these gloves for a long time. Plus, the customization goes REALLY in depth if you want it to. The smart hub is a really useful tool, as wellz The only things I'm still trying to figure out is how to sync more than 1 of my 5 glove sets that i have on the app onto the gloves, and how to keep the lights from moving around on my fingers. When the flow gets intense, they tend to slip around especially when they get a little bump from one of my other fingers. Overall I'm pretty satisfied with these gloves and have yet to unlock their full potential!
11/17/2019
Travis Z.
United States
Amazing!
The best upgrade! The motion reactive lights are fun to play around with, and add a new aspect to the flow. I haven't done much customizing the modes yet but the app is really easy to use and I like the ability to share and get ideas from other users. I've spent too many hours customizing my other lights and this is just super easy to preview and mess around with!
08/27/2019
Anonymous
United States
Emmmazing
I love the gloves, batteries well worth it, and fast shipping thanks guys!
AL
08/19/2019
Alexander L.
United States
Top of the Class, Best I've ever Used
These things are seriously amazing. Small, comfy, wicked cool and easy to program. Having both a set of Electro V2 and Spectra Evo give me everything I want; a low cost, "out and about" set of gloves, and a high-quality, performance grade experience that can't be beat. This is an instant repurchase if I ever lose these, the ease of use and flexibility is so good, and the accelerometers really make these gloves shine.
08/18/2019
JAMES T.
United States
In my opinion
The Spectra Evolution gloves are a must have. The app is very easy to use and although it can be confusing at first to change the light settings, it's nothing difficult. Definitely not the first pair i've bought but definitely the best pair. @jamestapleton on snap for questions on this pair or just a preview before buying!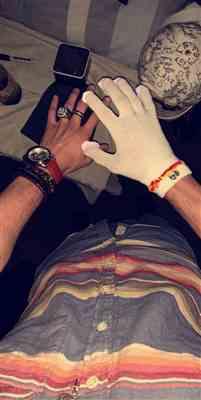 08/13/2019
Antero F.
Portugal
Incrível
Ontem recebi o produto. Esteve um mês na Alfandega de Portugal. Vocês foram de uma simpatia excepcional. Claro que continuarei a comprar e direi aos meus amigos para comprarem.
08/08/2019
Kumo S.
United States
Perfect and endless customization
Would buy again if lost. Endless customization. Customer modes and strobe sets an offer a different level of depth to your sets.
---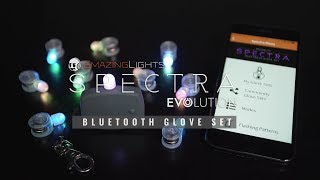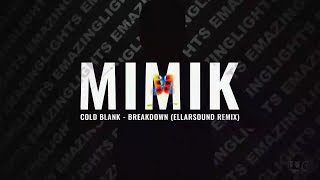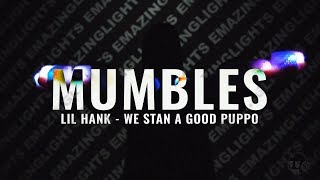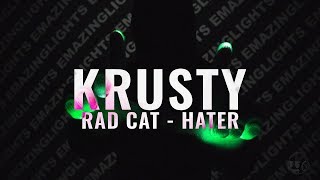 Description
Featuring a Bluetooth* glove set that combines ultimate customization, evolved casings,
and a seamless user experience to give you everything you need to bring your
creations to life. The possibilities are endless!
*Patented Bluetooth Technology (U.S. Patent No. 9,148,931)*
Experience maximum comfort and the perfect click on our eLite Evolution glove sets.
Our new eLite Evolution casing incorporates the classic durable eLite material with a fresh design to make your gloving experience even more seamless & comfortable than ever before.
Never stress about changing batteries again with the new eLite Evolution casing.
Take them out, slide in new ones,
and you're good to go!
The Spectra Evolution Smart Hub features an accelerometer to live preview your modes more accurately.
With improved syncing capabilities you can sync your lights even easier than before.
Use the clip-on attachment to
safely carry your Smart Hub wherever you go.
Important Note!
Want to use your Spectra Evolution glove set
without the Spectra Evolution Smart Hub?
The Spectra Evolution glove set can be set up without the Smart Hub using the Element V2 glove set instructions
Ever reset one of your lights by accident?
Want to share your creations with your friends?
With Chip Transfer, simply customize one Spectra Evolution light, then transfer your creations to all your other lights in a matter of seconds.
Use the Smart Hub to live preview
your creations in real-time.
Sync your entire glove set in seconds.
ALL-IN-ONE
EMAZINGLIGHTS APP
With ultimate customization combined with an endless amount of colors to choose from, you can personalize your creations to better fit your style.
Add some flair to your light shows with a feature that makes your lights automatically react to different ranges of motion. Now you can focus on flowing the night away.
Share your creations with the Spectra community. Upload your favorite creations to the EmazingLights App for others to use or download creations that others have uploaded.
With the EmazingLights App, your creations will automatically be backed up to the Cloud and you can access them at any time you want. Never lose your creations again!
• 10x Spectra Evolution Microlights
• 10x Premium eLite Evolution Casings
• 1x Spectra Evolution Smart Hub
• 20x CR 1225 Batteries
• 10x Standard LED Diffusers
• 1x Pair Medium Magic Stretch Gloves
• 1x Glove Pouch
• Instructions