Spectra Evolution Glove Set
$139.95
Free Recharge Refresh Combo!
Select your desired combo and click Continue.
---
Recharge Refresh Combo Deal
You must select an option before you can continue
No thanks, I don't want a free gift.
---
Customer Reviews
Write a Review
Ask a Question
Filter Reviews:
batteries
spectras
gloves
colors
pair
lights
things
everything
flow
fingers
02/17/2020
Anonymous
United States
Truly awesome
Best gloves I have owned.
02/13/2020
OLIVIA E.
United States
Pretty Sweet
The gloves were great! Fit well, the only issue I had was that one of the lights was dead on arrival, which held me back a decent amount when I wanted to get gloving. But 9/10 lights worked!
02/09/2020
Dennis F.
United States
Evoloution glove lights are awesome.
This glove set is amazing. I love combining them with other gloves that light up the whole finger to give it a little extra flair. This is much easier with the smaller casing. They fit in gloves that the eLites don't since it has to share with the electronics already in them. They also fit in my new Orbite x3 which was very serendipitous. Dang am I giving away all my secrets? Orbite (evo + demo mode) = Cool AF. Oh well, It's not a competition, even when it is. If you are having fun you are doing it right.
01/23/2020
KRYSTINA G.
United States
Love
Boyfriend loves them
01/17/2020
Anonymous
Spain
best gloves
Great gloveset. Super fast to change colors and strobe and a lot of posibilitys. The lights are smaller than my (small) fingers. The synchronisation is a bit tricky at the beginning, but i can highly recommend them. Best gloves i ever had. Also great customer service! Fast answers and very helpful!
01/15/2020
Anonymous
United States
I'm so obsessed!!
So easy to use and program. Love these
01/15/2020
Anonymous
United States
Amazing!
These are my new favorite gloves. The lights are much smaller so they fit better on my small hands. Would highly recommend these gloves over any others
01/04/2020
matt h.
United States
Incredible products and EMAZING customer service!
Emazing lights by far has the best Products when it comes to gloving! They've done me very well so far!
01/02/2020
Anonymous
United States
Definitely worth it
I really liked this glove set. They're versatile, smaller chips means less weight which means my fingers don't get tired as quick. Super bright, and the ability to program a light from another light is super handy. Especially if you accidentally change a color on your set.
01/01/2020
Anonymous
United States
My boyfriend loves them!
I surprised my boyfriend for Christmas with these and he is INLOVE with them! He's been talking about gloving a for a while but wasn't expecting a set of Spectas !
---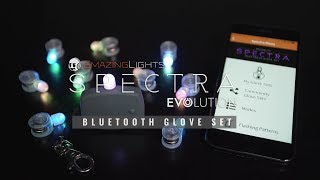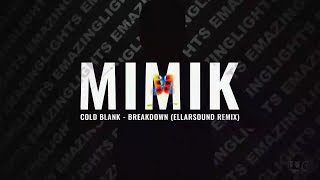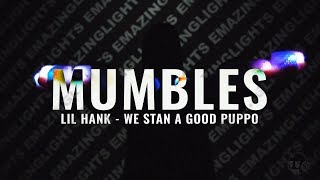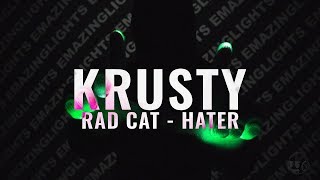 Description
Featuring a Bluetooth* glove set that combines ultimate customization, evolved casings,
and a seamless user experience to give you everything you need to bring your
creations to life. The possibilities are endless!
*Patented Bluetooth Technology (U.S. Patent No. 9,148,931)*
Experience maximum comfort and the perfect click on our eLite Evolution glove sets.
Our new eLite Evolution casing incorporates the classic durable eLite material with a fresh design to make your gloving experience even more seamless & comfortable than ever before.
Never stress about changing batteries again with the new eLite Evolution casing.
Take them out, slide in new ones,
and you're good to go!
The Spectra Evolution Smart Hub features an accelerometer to live preview your modes more accurately.
With improved syncing capabilities you can sync your lights even easier than before.
Use the clip-on attachment to
safely carry your Smart Hub wherever you go.
Important Note!
Want to use your Spectra Evolution glove set
without the Spectra Evolution Smart Hub?
The Spectra Evolution glove set can be set up without the Smart Hub using the Element V2 glove set instructions
Ever reset one of your lights by accident?
Want to share your creations with your friends?
With Chip Transfer, simply customize one Spectra Evolution light, then transfer your creations to all your other lights in a matter of seconds.
Use the Smart Hub to live preview
your creations in real-time.
Sync your entire glove set in seconds.
ALL-IN-ONE
EMAZINGLIGHTS APP
With ultimate customization combined with an endless amount of colors to choose from, you can personalize your creations to better fit your style.
Add some flair to your light shows with a feature that makes your lights automatically react to different ranges of motion. Now you can focus on flowing the night away.
Share your creations with the Spectra community. Upload your favorite creations to the EmazingLights App for others to use or download creations that others have uploaded.
With the EmazingLights App, your creations will automatically be backed up to the Cloud and you can access them at any time you want. Never lose your creations again!
• 10x Spectra Evolution Microlights
• 10x Premium eLite Evolution Casings
• 1x Spectra Evolution Smart Hub
• 20x CR 1225 Batteries
• 10x Standard LED Diffusers
• 1x Pair Medium Magic Stretch Gloves
• 1x Glove Pouch
• Instructions
---