Orbite X3 (4-Light)
$18.95 $24.95
---
Customer Reviews
Reviews (108)
Questions (7)
12/12/2017
Alicia G.
United States
Amazing!
This was my first anything with lights and I immediately fell in love!
09/11/2017
Rose M.
United States
Amazing
Loving my orbit! Getting their, having fun and learning new tricks. First time orbiter here. :D Definitely will be ordering again :)
08/21/2017
Emma P.
Canada
Frist time orbit user
I received my orbit and it looked great! Love the strings and easy to use colour and bottons. Only problem I have had this the orbit is when first using the orbit the batteries kept comeing lose and flying out of the orbit. They do provide you with a small screw driver but it did not fit with my orbit screws so I had to use a alternative screw driver. I have recently hit my orbit while trying to turn learn bouncing technechie and two of my lights aren't turning on anymore still trying to fix. Overall I love the orbit wish it as alittle but more durable. Will deffinitly buy the next generation when it is released.
Hello! Thank you for shopping at iHeartRaves! We appreciate you reaching out to us. We sincerely apologize for the inconvenience of this situation. We will pass this information along to the appropriate department for further review. We appreciate your feedback! We are dedicated to our customer's satisfaction, so if there is anything we can do to further assist you, and make this a 5-star experience, please reach out to us! :) Thank you for shopping with us! Stephanie Customer Support Team IntotheAM / iHeartRaves / EmazingLights
08/18/2017
Nathan B.
United States
Purely awesome!
I love it! Very durable, I am new to orbiting so i have hit it on some stuff and dropped it and its still good as new. I got the CTRL lights and they have so many colors and flash patterns. Overal love the service and product ill get all my flow art essentials at emazing lights!
08/15/2017
Amaris G.
United States
Wonderful Flow Toys
Great! The 2 light orbit can fit 4 lights.
08/14/2017
Owen C.
United States
it was ok
I am a beginner... I was the unit tangle because it was catching the arms when I was doing wraps. one of the light didn't work. I bought an orbit zero to switch it out... maybe it will be better.
Hi Owen, We apologize for any inconvenience you experienced. :/ Please reach out to us at support@emazinglights.com and we would be more than happy to find a resolution for you :) We look forward to your response! Sasha Customer Support iHeartRaves / EmazingLights / INTO THE AM
08/07/2017
Hannah S.
United States
Perfect Starter
Wasn't sure which orbit I should get but I'm glad this was recommended to me. Not only is it super customizable with a wide range of colors, shades, and patterns but it is super easy to learn. Another plus is its durability and size, perfect for traveling!
LP
08/05/2017
Lacy P.
United States
Very cool toy!
Easy to use but with definitely take some practice to do the really cool stuff.
08/02/2017
Jillian L.
United States
Fun!
I love this, it's my first orbit and a great fit. Only issue is that I can't get on of the screws to come out...been trying for almost an hour. Other than that it's been amazing.
06/29/2017
Bryant L.
United States
Excellent customer service!
M first orbit arrived with a broken light and faulty casing. I contacted support services and they helped me throughout the whole process, and shipped me a new Orbit with express shipping! Wonderful experience with Emazingn Lights and I'm loving every minute of this flow journey.
---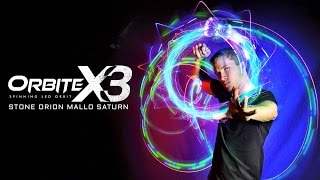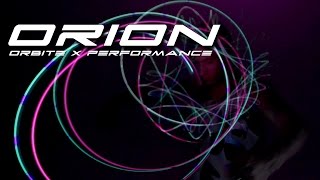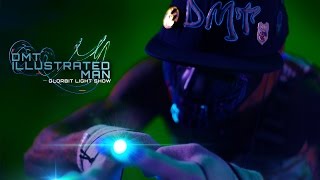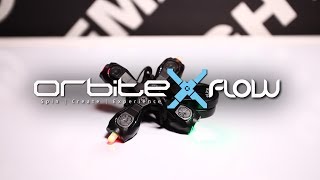 Description
STUNNING
HANDSPUN
LIGHT IMAGERY
AT YOUR
COMMAND.
The beauty of the Orbite X begins the second you pick one up for the first time. Simply learn the basics, give it a few spins and you'll be making beautiful light patterns in minutes. Spend some more time with it, and you can develop new tricks and illusions, and even share them with the ever-growing orbiting community.
FEATURING
REVERSIBLE MICROLIGHTS
This game-changing hardware upgrade takes full advantage of the eLuminate Clear Casing.
Flip your lights inside-out for a vibrant inner glow.
Watch the performance video at the top of the page to see it in action.
ENGINEERED TO PERFORM
New Back-to-basics Keyring-Style Comfort Handles
Reinforced Casing - Little to No Rattle
Thicker 3mm Satin String for Easier Spins and Added Control
Easy Assembly & Battery Change - No Need to Remove Strings
Improved Screw Durability + Mini Screwdriver included
Compatible with All eLite Orbit Lights
---
THE ILLUSION OF MAGIC
You can create these awesome light designs with a few simple flicks of the wrist.
---
WHAT'S
IN
THE
PACKAGE?
•

Orbite X3 Fully Assembled

•

Mini Phillips-head Screwdriver

•

2 x Keyring-style Comfort Handles

•

4 x eLite Flow V2 Microlights

•

2 x 3mm Satin Strings

•

8 x 1620 Batteries
---