Electro LED Glove Set - Gloving Made Simple
$19.95 $24.95
---
Customer Reviews
Reviews (72)
Questions (13)
06/26/2017
Marc T.
United States
Electro gloves
It works great!
06/10/2017
Joseph G.
United States
LED GLOVES
They are fantastic. Does the job
06/09/2017
Andree J.
United States
Alright
There customer service is good. But the quality of the gloves themselves were very poor the wiring is very obvious. They are super delicate. You have to take really good care of them. I think the price is great but, the quality needs to be changed. Color scheme options are awesome. Overall good but I do wish i could get a refund if I wouldve known the quality of the gloves beforehand or at least get the chance to switch the type that I got.
Hello!
Thank you for shopping at EmazingLights! We appreciate you reaching out to us. We sincerely apologize for any inconvenience this may have caused! We will be sure to pass this information along to the appropriate department for further review.
We are dedicated to our customer's satisfaction, so if there is anything we can do to further assist you, and make this a 5-star experience, please let us know! :)
Thank you for shopping with us!
Stephanie
Customer Support Team
IntotheAM / iHeartRaves / EmazingLights
06/07/2017
Katrynna F.
Canada
Excellent
first pair of gloves did not work, i heart raves sent me a new pair right away with no problems. next pair came in perfectly i love them so much the lights are bright and they are comfy!!
05/28/2017
Cody J.
United States
Thanks
Excellent! I have had a great time using them and they are comfortable and vibrant.
---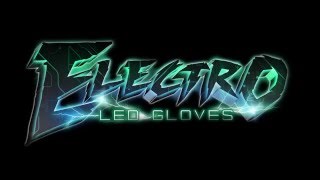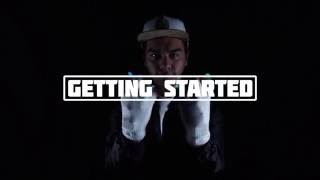 Description
The Electro Gloves come fully assembled and ready to glove with the click of a button. Just slip the comfortable cotton gloves on and watch these bright LED lights dance before your eyes.
Our festive new lights are perfect for:
Music Festivals and Concerts
Clubs
Parties
Dance Performances
The Electro Glove Set is the most affordable option in helping you determine whether gloving is for you in the long run, and a low-risk solution to taking a set of gloves to an event without worrying about losing your more advanced sets.
Simple 1 Button Functionality
Comfortable and Durable Pre-wired Construction
4x CR2020 Batteries Included
Welcome someone you know into the amazing community of 200,000+ glovers today!
The Electro Gloves can display any of these 7 awesome flashing patterns. Just click the button on the wrist to cycle through them.
Create your own custom color combinations by entering Color Set Programming. Glovers can choose any 3 out of the 8 colors below to combine and leave their own personalized light trail.
---