ePoi Lite
$49.95
---
Customer Reviews
Filter Reviews:
price
colors
mode
patterns
color
light
lights
side
ePoi
battery life
11/20/2019
Sarah V.
United States
Really good!
Love these so much and easy to learn to program. Battery life is excellent as well. Only thing is, the finger loops can get a little uncomfortable after flowing for awhile. Otherwise, these are a great set of poi balls
11/16/2019
william g.
United States
There's are better than my podpoi
There perfict weight. Can take a beating and the ports for plug in are strong I waited a while before posting this so I could give them a real test over all amazing and worth every penny
10/29/2019
Anonymous
United States
Terrible, it's too great!!
I enjoy messing around with my gloves, and have been using a leviwand for a while. I decided to invest in some Poi, and give it a shot! Kind of an impulse buy before a large group camp trip. I brought this with other fun toys and accessories from Emazing lights, everyone there had a blast with it. Whether of those whom used it, and even the ones enjoying the show. I personally need practice with the ePoi, I'm sure I'll pick up on it like gloving and leviwand-ing. Overall, it's a great buy. I love the modes, features, and patterns it's preprogrammed with. Customer color set up is great to have. Thankfully there's a master reset, and their eLock to secure battery life is great. Being usb rechargeable is a plus+ also, only need to carry my power bank instead of batteries. Battery life is satisfiable as well! Buy it!
09/20/2019
VANESSA S.
United States
So much better then I expected!
They are soooo easy to handle, works perfect! I love them.
09/13/2019
AUSTIN M.
United States
These are so fun!
If you take a few minutes to truly learn to navigate the patterns and colors you can customize your vibe very well! 16 unique strobe/fade patterns for such a low price by comparison makes a happy poi-boi. They are bright, too! My roomate thought the police were outside but it was my poi xD
08/19/2019
Anonymous
United States
My favorite poi!!
I love all the color and pattern options they give you on these. They are on the heavier side but if you accidentally hit yourself, it has brought cushion that it doesn't hurt so bad. Cons: you gotta press kind of hard to select your colors and takes a little effort to adjust the length.
Great product
I love my poi set! Will be purchasing more for my nieces and nephews.
Lasted about 9 months
These poi were great to start with; the lights are bright and it has a nice 3 color programmable mode, along with multiple flash patterns. My personal favorite mode was gentle fading from one color to another. That particular mode stopped working on one of my light inserts. Along with every other mode other than blink slow, blink fast, and blink faster. The color changing also disappeared, so now I am stuck with the combination of my chosen colors as one color on one side (again, only blinking slow, fast, or faster) while the other poi is running my desired programs and colors. It is driving my sense of balance crazy and synchronization is nearly impossible because I can't get past how bad the lights are looking. I've charged them fully multiple times and the issue is not fixed. I can't seem to locate a place on this website where I can buy a replacement light insert....but I don't really want to spend another chunk of money for another whole set of poi just for the light from one poi? I've only owned these for about 9 months from brand new, and I only turned on the lights for special occasions/dark.
Hello! Thank you for shopping at EmazingLights! We appreciate you reaching out to us. We sincerely apologize for the inconvenience of this situation. Please email us directly at "support@emazinglights.com" so that we may further assist you. We will pass this information along to the appropriate department for further review on the product. We appreciate your feedback! We are dedicated to our customer's satisfaction, so if there is anything we can do to further assist you, and make this a 5-star experience, please reach out to us! :) Thank you for shopping with us! Please let us know if you have any further questions or concerns.
06/02/2019
Johannie I.
United States
Amazing Product
First purchase from here and the whole process was great...the product itself even better! Others would say it's too hard to press I found that it sometimes might not be fully inserted into the silicone mold where the light sits inside Don't be afraid to make sure the LED is fully inserted to avoid "pushing too hard"
05/11/2019
Anonymous
United States
Highly impressed
Still some string issues
---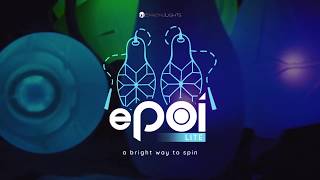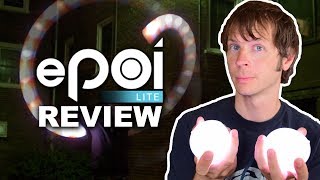 Description
Introducing
A Bright Way to Spin
An affordable, customizable, and easy-to-use option when you're looking for the perfect set of ultra-bright Poi to keep you spinning all night long!
Perfectly Weighted
Customizable
Soft & Durable Silicone Shell
USB Rechargeable
Lifetime Warranty
Ultra Bright
Great for Festivals
Great for Practicing at Home
Great During The Day
Great During The Night
Hundreds of Possibilities
Customize your set-up with:
20 Color Options
•

12 Flash Pattern Options
Easy To Use
With the touch of 1 button, you can start
flowing in a matter of seconds!
Specs
2 x Ultra Powerful LEDs
5.3" height x 2.75" diameter
160g per poi head
5-12 hour battery life.
USB recharge in under 2 hours.
780mAh 3.7V Li-Po Rechargeable Battery