Orbite X3 (4-Light)
$17.47 (30% Off) $24.95
---
Customer Reviews
Write a Review
Ask a Question
Filter Reviews:
batteries
price
orbit
colors
rings
money
purchase
emazing lights
light
rave
08/29/2020
JEFFREY M.
United States
Not a single problem here
Amazing product from an Emazing company. Been to 3 fests and still haven't had to change the batteries and have made dozens of groups times more enjoyable in the process. Thank you!
07/20/2020
Anonymous
United States
Amazing
It's fun and works really well
07/15/2020
SAMANTHA A.
United States
Love my orbit!
So I really love my orbit I just wish that there was an option for different handles. I prefer the t handles or the jelly handles. But for the price it's a great purchase
06/20/2020
Anonymous
United States
Love it!
It's so bright and colorful.
06/07/2020
Anonymous
United States
good
took a lil while to get here, but good product
06/05/2020
Olivia H.
United States
Amazing and easy to use flow toy!
Very simple to use and easy to flow with. Definitely a great first timer prop!
06/03/2020
NICOLE S.
United States
My very first flow toy
I looooooooove the orbit! This is my very first flow toy that I have ever bought. I play with it rigorously every night and try new tricks. It came with a simple yet thorough instruction manual that taught me how to use it/program it. I ordered it and it arrived just in time for me to bring it on a road trip to the southern Utah desert; flowing in the complete darkness of the desert was sooo much fun <3 Thank you so much EmazingLights!
06/01/2020
Amanda M.
United States
This is going to be the best thing EVER at raves
I am in LOVE with this product. It's like a fidget spinner when you are not using it with the lights and it's just crazy fun to play with. The only reason I knocked down a star is because on one of them, after the first use one of the lights stopped working out of no where so now one of the lights just doesn't work. I don't know if it was a defective light or battery so I am not quite sure how to go about getting it fixed. Other than that I would highly recommend this product. Just be careful if you are spinning it and you have your hair down because its easy to get it caught in your hair I've found out.
05/31/2020
Renea R.
United States
Best orbital I've used
This is a super cool orbital. The lights are much better than other orbitals I've used. You can make so many awesome patterns!
05/21/2020
CARLY S.
United States
ENERGIZING EXPERIENCE
This is one of the most innovative and streamline designs I've seen yet! From days of zip tying invovas together with, at most, 4 different colors! Now you have 20 colors and EMAZING Color patterns. My favorite has got to be Chroma! Way to go Emazing Lights!!
---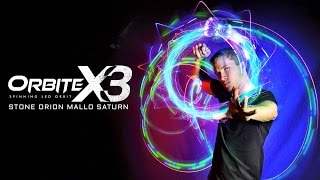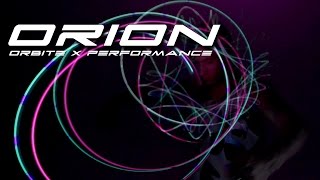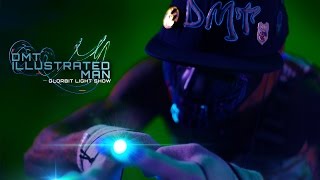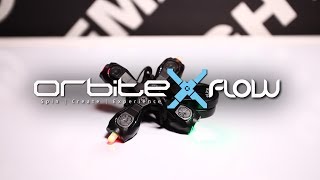 Description
STUNNING
HANDSPUN
LIGHT IMAGERY
AT YOUR
COMMAND.
The beauty of the Orbite X begins the second you pick one up for the first time. Simply learn the basics, give it a few spins and you'll be making beautiful light patterns in minutes. Spend some more time with it, and you can develop new tricks and illusions, and even share them with the ever-growing orbiting community.
FEATURING
REVERSIBLE MICROLIGHTS
This game-changing hardware upgrade takes full advantage of the eLuminate Clear Casing.
Flip your lights inside-out for a vibrant inner glow.
Watch the performance video at the top of the page to see it in action.
ENGINEERED TO PERFORM
New Back-to-basics Keyring-Style Comfort Handles
Reinforced Casing - Little to No Rattle
Thicker 3mm Satin String for Easier Spins and Added Control
Easy Assembly & Battery Change - No Need to Remove Strings
Improved Screw Durability + Mini Screwdriver included
Compatible with All eLite Orbit Lights
---
THE ILLUSION OF MAGIC
You can create these awesome light designs with a few simple flicks of the wrist.
---
WHAT'S
IN
THE
PACKAGE?
•

Orbite X3 Fully Assembled

•

Mini Phillips-head Screwdriver

•

2 x Keyring-style Comfort Handles

•

4 x eLite Flow V2 Microlights

•

2 x 3mm Satin Strings

•

8 x 1620 Batteries
---