Orbite X3 (4-Light)
$24.95
---
Customer Reviews
Write a Review
Ask a Question
Filter Reviews:
orbit
colors
rings
emazing lights
lights
thing
rave
Strings
screwdriver
activity
05/22/2020
CARLY S.
United States
ENERGIZING EXPERIENCE
This is one of the most innovative and streamline designs I've seen yet! From days of zip tying invovas together with, at most, 4 different colors! Now you have 20 colors and EMAZING Color patterns. My favorite has got to be Chroma! Way to go Emazing Lights!!
05/13/2020
Adam M.
United States
Orbite is awesome
Very impressed with this order
05/01/2020
Juno C.
United States
Light show!!!
Lights are bright and has more features than I thought.
04/30/2020
Anonymous
United States
AMAZING
It's the best thing I've ever bought lol, the screwdriver is kinda hard to use, but it does work. Overall an amazing product
04/30/2020
Ashlyn B.
United States
Fell in love!
I love my orbit so much! This is my first one, and I don't think I could've chosen a better first choice! I like the fact it came with instructions on how you can choose your own colors and sequences. I've been purchasing from emazinglights since 2010, and THEYLL always have my heart❤️
04/29/2020
Shawn C.
United States
emazing!
i love it.. came fast and works great
04/28/2020
Anonymous
United States
Favorite Light Toy
I love it. I had to cut the strings since my arms are short, but it is perfect for me!
04/23/2020
chelsey s.
United States
So much fun
My boyfriend is learning how to orbit so I bought him this and he loves it
03/29/2020
Anonymous
United States
Noice
Overall not bad at all
03/22/2020
Jolie A.
United States
Almost Great
Shipped extremely quickly despite the quarantine. Thought it would be a good activity to learn while stuck indoors. One light came with dead batteries. The screwdriver that comes with it doesn't unscrew very well. Still easy to use, lights that do work look awesome.
---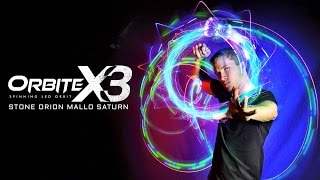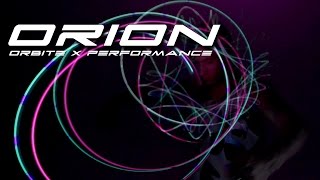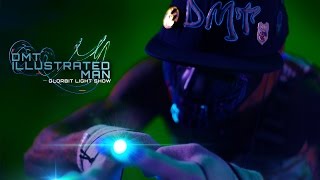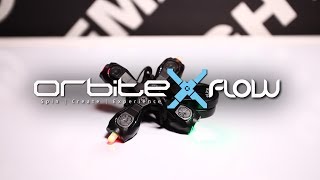 Description
STUNNING
HANDSPUN
LIGHT IMAGERY
AT YOUR
COMMAND.
The beauty of the Orbite X begins the second you pick one up for the first time. Simply learn the basics, give it a few spins and you'll be making beautiful light patterns in minutes. Spend some more time with it, and you can develop new tricks and illusions, and even share them with the ever-growing orbiting community.
FEATURING
REVERSIBLE MICROLIGHTS
This game-changing hardware upgrade takes full advantage of the eLuminate Clear Casing.
Flip your lights inside-out for a vibrant inner glow.
Watch the performance video at the top of the page to see it in action.
ENGINEERED TO PERFORM
New Back-to-basics Keyring-Style Comfort Handles
Reinforced Casing - Little to No Rattle
Thicker 3mm Satin String for Easier Spins and Added Control
Easy Assembly & Battery Change - No Need to Remove Strings
Improved Screw Durability + Mini Screwdriver included
Compatible with All eLite Orbit Lights
---
THE ILLUSION OF MAGIC
You can create these awesome light designs with a few simple flicks of the wrist.
---
WHAT'S
IN
THE
PACKAGE?
•

Orbite X3 Fully Assembled

•

Mini Phillips-head Screwdriver

•

2 x Keyring-style Comfort Handles

•

4 x eLite Flow V2 Microlights

•

2 x 3mm Satin Strings

•

8 x 1620 Batteries
---