eLite ezLite 2.0 Glove Set
$49.95
---
Customer Reviews
Write a Review
Ask a Question
Filter Reviews:
batteries
gloves
Emazinglights
colors
purchase
pair
light
hands
gift
company
09/15/2020
Javier M.
United States
Having a great time with my lights
I love my lights and I play with them all the time. :)
07/10/2020
JEN S.
United States
Lots of fun and enjoyment
Awesome people very timely shipping great experience
06/28/2020
Anonymous
Sweden
Good!
I really enjoy the variation of colors! It fits perfect for rave and festivals. Big Thanks!
06/15/2020
Anonymous
United States
Awesome once batteries replaced
This is my first set of gloves and they are awesome - my only issue was the batteries were dead when I received - thankfully I had ordered replacement batteries and was able to use them.
05/23/2020
Anthony R.
United States
Amazing gloves!
Loved it! Best purchase ever!
05/21/2020
Cynthia F.
United States
Emazing
Emazing. My cousin and I are enjoying these so much
05/17/2020
ETHIEN V.
United States
It's amazing just wish they were a tiny bit larger larger
Overall been a blast to start off gloving and learning from videos or when I just mess around and teach myself nice flow and etc to possibly be smooth as possible in any type of gloving I do. Learning how to light works are easy as well!!
05/13/2020
Anonymous
United States
ITS GREAT!
Its a great item and really friendly to first time users, or those who want to get into gloving. Can't wait to further advance my skills
05/11/2020
CHRISTIAN F.
United States
So Fun!!!
I love the ezlight2.0! They are really great starter gloves, I can have a good range of color options and strobe settings. I've only been gloving for about 2 months and I love it! Thank you for such great products.
05/10/2020
HECTOR M.
United States
Great, but one of the lights was dead
Absolutely love my glove set, the only downside was that one of the lights was dead. I had to go and purchase some batteries for it. I'm assuming it was left on in the packaging or was accidentally turned on during shipment. Nonetheless, I am still satisfied with my purchase. Thank you Emazinglights!
---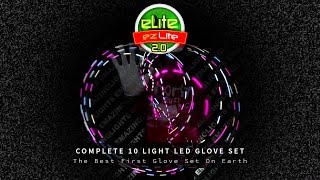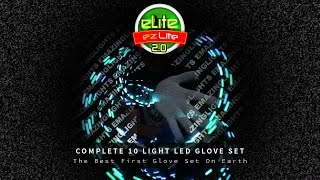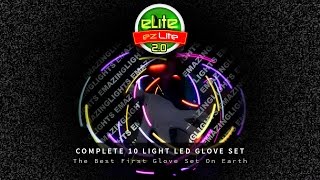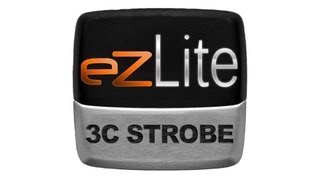 Description
The Best First Glove Set on Earth
One night, your homie hands you a set of light up gloves to play with. You aren't sure why, but you can't take your eyes off them. The flashing strobes, the trails of light that streak the air; it's all so hypnotizing. Suddenly your hands have more power than you've ever felt.
You realize: There is so much more I can do with these lights. Don't worry, you're in the right place.
Power, creativity and affordability come together in the ezLite 2.0. We recommend you roll your fingers around in this awesome Starter Glove Set before upgrading to our Premium Glove Sets in the higher price ranges.
New to the ezLite 2.0
- Mode 3: Strobie
- Bonus Color: Lime Green
- New Default Colors
- ClickSwitch to Conjure
All of our Premium Glove Sets feature the eLite Chip line: the most trusted, durable and customizable lights on the market. The ezLite comes glover-ready out-of-the-box with 20 gorgeous colors to choose from, and 3 of the most popular flashing patterns among pro glovers. You can even dip your fingertips into the world of Conjuring with our premier ClickSwitch Technology.
20 Gorgeous color options
All New Default Modes
"conjure" with your light show
Turn your gloving into magic with one of our favorite classic styles, "Conjuring." Click the video thumbnail (right) to see how it works in Munch's classic show, "Lust." You can use a simple ClickSwitch feature on the ezLite to choose 1 of the 3 modes to use for on/off functionality.
what's in the package?
10 x eLite ezLite 2.0 Chips
10 x Clear eLite 4.0 Casings (Installed)
20 x CR1616/1620 Batteries (Installed)
10 x Standard LED Diffusers (Installed)
1 x Pair Medium Magic Stretch Gloves
Instructions
---