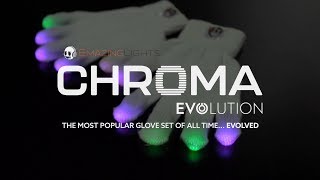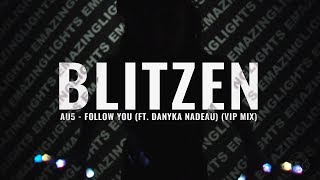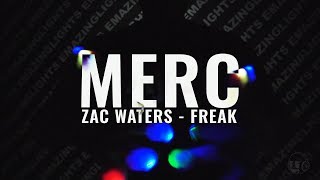 Description
INTRODUCING THE NEXT GENERATION OF CHROMAS...
Featuring everything that you love about gloving microlights all
packed into one evolved light to make your life even easier.
Experience maximum comfort and the perfect click on our eLite Evolution glove sets.
Our new eLite Evolution casing incorporates the classic durable eLite material with a fresh design to make your gloving experience even more seamless & comfortable than ever before.
Never stress about changing batteries again with the new eLite Evolution casing.
Take them out, slide in new ones and you're good to go!
Set up your gloves faster than ever before!
Simply customize one Chroma Evolution light, then transfer your creations to all your other lights in seconds.
Need ideas for new colors to use? Always pick the same colors? Just want to have some fun?
Use the Color Randomizer as inspiration for new colors. Let your lights choose your colors for you.
We've now made it easier for you to select the colors that you want.
Now you can navigate forward or backward in our selection of 40 bright & vivid colors. Customizing your creations just got faster & easier!
THE POWER OF

CUSTOMIZATION
CHROMA EVOLUTION /
DEFAULT MODES
MODE 1

MODE 2

MODE 3

MODE 4

MODE 5

MODE 6
CUSTOMIZE YOUR CHROMA EVOLUTION GLOVE SET WITH

16 FLASHING PATTERNS & 40 COLORS
FLASHING PATTERNS
PROGRAMMABLE COLORS
• 10x Chroma Evolution Microlights
• 10x Premium eLite Evolution Casings
• 20x CR 1225 Batteries
• 10x Standard LED Diffusers
• 1x Pair Medium Magic Stretch Gloves
• 1x Glove Pouch
• Instructions
---