ePoi Lite
$49.95
---
Customer Reviews
Write a Review
Ask a Question
Filter Reviews:
price
handles
colors
patterns
purchase
lights
quality
settings
shipping
side
08/13/2020
Rebecca F.
United States
Love it
The item is awesome, hours of enjoyment!!
08/12/2020
Joseph P.
United States
Soo much FUN!!
One of the best decisions I've made to purchase these beginner poi! They're bright, fun, the battery life is great, and when I hit myself it's not painful at all! I've had no problems!
08/10/2020
Christopher L.
United States
Epoi
I love them. Very Bright and cant wait to light up the night with them!
08/02/2020
Anonymous
United States
Great for beginner
This is my first flow prop I've ever purchased and it was one of the better decisions I've made. As a beginner I found them easy to handle and pretty durable. I find the one button system difficult to use at times, but I'm getting used to it. Shipping was really fast and they are a great price.
08/02/2020
Shannen L.
United States
Very solid beginner poi
Second pair of LED Poi, love them! Haven't had any issues with them!
07/31/2020
Suryadasi D.
United States
I love my epoi!
I got these poi to learn a few behind the back moves with my twin hoops and I finally nailed it but now it's hard to put the poi down!
07/27/2020
Lucca L.
Canada
Never thought I needed ePoi's so much xD
I love my purchase! It's super fun and I got the feel of it very quickly! They look and feel very durable, the colors and the flashing modes are Emazing hehe; I also use them to illuminate my room or outside and I even attached one to my bike to ride at night! I payed for the express shipping (only 2$ more expensive than the standard one) the packaging was perfect and it came right on schedule (3 days)! I absolutely recommend them! However my friends are sick of seeing me with my "balls" xD
07/24/2020
Anonymous
Canada
So Great!
Totally worth ordering! So many LED pattern options! Love the durability! Thanks EmazingLights!!
07/21/2020
Judi M.
United States
Well made, rechargable, programmable, bright LED lights, and they sync up with each other's patterns. Overall... bad ass!
Using these made me feel like a pro.
07/20/2020
Wilhelmina L.
Canada
Thrilling
I love the weight of these. It makes spinning a joy. The way the lights strobe makes it look like I'm spinning 5 separate poi! So much fun.
---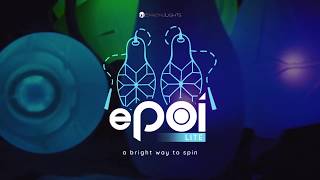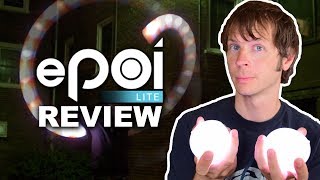 Description
Introducing
A Bright Way to Spin
An affordable, customizable, and easy-to-use option when you're looking for the perfect set of ultra-bright Poi to keep you spinning all night long!
Perfectly Weighted
Customizable
Soft & Durable Silicone Shell
USB Rechargeable
Lifetime Warranty
Ultra Bright
Great for Festivals
Great for Practicing at Home
Great During The Day
Great During The Night
Hundreds of Possibilities
Customize your set-up with:
20 Color Options
•

12 Flash Pattern Options
Easy To Use
With the touch of 1 button, you can start
flowing in a matter of seconds!
Specs
2 x Ultra Powerful LEDs
5.3" height x 2.75" diameter
160g per poi head
5-12 hour battery life.
USB recharge in under 2 hours.
780mAh 3.7V Li-Po Rechargeable Battery
---