ePoi Lite
$49.95
---
Customer Reviews
Write a Review
Ask a Question
Filter Reviews:
price
handles
colors
patterns
purchase
color
lights
side
button
05/30/2020
Anonymous
United States
Nice starter poi
I bought these so I could spin when I couldn't use fire and the weight is nice and they're good quality for a good price. The controls are a little confusing at first but they have a lot of fun patterns to choose from. I've really enjoyed using these!
05/26/2020
ELINE M.
Canada
almost perfect
i love them.the colors are amazing. they dont hurt while they hit you so it s good for beginners like me. though the handles are painful. the "burnt part" of the tip of the string is too sharp and i had blisters after 2 weeks. for beginners (like me) i think they are slightly too long to start learning. you need to set all your color and mode options with only one button so it needs a little bit of practice ...
05/23/2020
Anonymous
United States
Sooo coool
Best poi's I've ever had!
05/19/2020
Mindi L.
United States
Love them
So far love spinning with these poi. as far as hardware goes it's great just wish they had different handles. Great colors and patterns but missing a star because it is difficult to select the patterns, I still haven't figured it out exactly and I've had them a month. I'll keep working on it though lol
05/18/2020
CHARLIE J.
United States
Super fun!
Awesome purchase. Play with them everyday and batter last long!
05/17/2020
Anonymous
United States
Bright, but confusing
Hard to turn on, and not very clear instructions. I need to take the batteries out of the pod to chsnge settings. These are on the heavier side, nice training for those who want to play with fire. Super bright, and really fun patterns once figured out. Great deal for the money.
05/13/2020
Emily C.
United States
Absolutely love it
This is my first ever set of LED poi and I absolutely love them! Super durable
05/13/2020
Anonymous
United States
So much fun!
I'm obsessed with these! Learning has been the best part..they are so easy to set up and to charge the colors are bright and when you get the hang of them they look super tripy
05/11/2020
Lindsay H.
United States
Love my new lights
I love these lights! Make sure you don't use too tight a grip on the strings or you can get friction burns for sure. The buttons can be a bit annoying to get the lights to turn on/off or to switch colors so be a bit patient with figuring out the amount of pressure you need to press the button with. Otherwise, I love the amount of colors and patterns, and the battery seems to last a while! All in all, a great set of beginner lights and I will definitely be buying from this company again.
05/11/2020
Scarlett S.
United States
Amazing!
One of the best things I ever bought.
---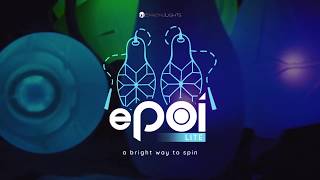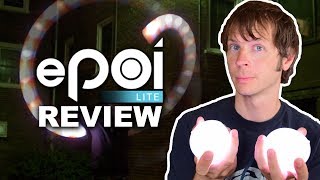 Description
Introducing
A Bright Way to Spin
An affordable, customizable, and easy-to-use option when you're looking for the perfect set of ultra-bright Poi to keep you spinning all night long!
Perfectly Weighted
Customizable
Soft & Durable Silicone Shell
USB Rechargeable
Lifetime Warranty
Ultra Bright
Great for Festivals
Great for Practicing at Home
Great During The Day
Great During The Night
Hundreds of Possibilities
Customize your set-up with:
20 Color Options
•

12 Flash Pattern Options
Easy To Use
With the touch of 1 button, you can start
flowing in a matter of seconds!
Specs
2 x Ultra Powerful LEDs
5.3" height x 2.75" diameter
160g per poi head
5-12 hour battery life.
USB recharge in under 2 hours.
780mAh 3.7V Li-Po Rechargeable Battery
---