eLite ezLite 2.0 Glove Set
$39.95 $49.95
---
Customer Reviews
Reviews (188)
Questions (21)
06/26/2017
Michael A.
Canada
Awesome set
Fantastic support from the EmazingLights team! Thank you so much, they are wonderful.
06/25/2017
ciara e.
United States
Great purchase
Fast shipping and item came just as expected!
06/24/2017
Nicolette
Las Vegas, NV
early start
I will upload my 5yr old son gloving these lights. These were a random gift to us with EDC recently in town and have sparked an interest in my son! He is his own party cool cool
05/27/2017
Anthony E.
United States
EZ Lite 2.0 Glove Review
I have never owned a pair of gloves myself before purchasing these on emazinglights.com. These are perfect gloves and the different settings really blew me away. They provide instructions as well as links to online tutorials to get your gloving career on the move. Thank you emazinglights for the quality products your guys produce!
05/26/2017
Brandon Radcliff
beaumong california
best service good as amazon ;]
this set arrived after only 3 days. it arrived working. so that was good luck :) for all you haters saying its poo service youre either lazy or just ignorant. i just got my mail like 20 minutes ago. checked em all the lights work and they dont just work. they work great! as for the people with bad reviews i have a few things that i will not say now due to respect for this web page. they check every light that they send out. if your light shows up and isnt working. its n is completely out of their hands. i know they offer either free replacement. really... is it that hard to make it to ghe post office too send a package back? you people who have done the bad reviews disgust me.
---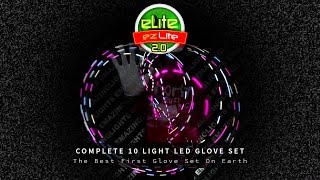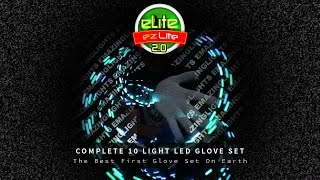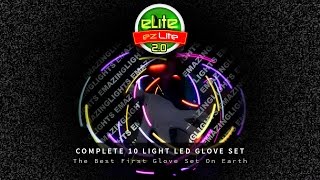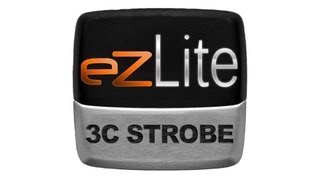 Description
The Best First Glove Set on Earth
One night, your homie hands you a set of light up gloves to play with. You aren't sure why, but you can't take your eyes off them. The flashing strobes, the trails of light that streak the air; it's all so hypnotizing. Suddenly your hands have more power than you've ever felt.
You realize: There is so much more I can do with these lights. Don't worry, you're in the right place.
Power, creativity and affordability come together in the ezLite 2.0. We recommend you roll your fingers around in this awesome Starter Glove Set before upgrading to our Premium Glove Sets in the higher price ranges.
New to the ezLite 2.0
- Mode 3: Strobie
- Bonus Color: Lime Green
- New Default Colors
- ClickSwitch to Conjure
All of our Premium Glove Sets feature the eLite Chip line: the most trusted, durable and customizable lights on the market. The ezLite comes glover-ready out-of-the-box with 20 gorgeous colors to choose from, and 3 of the most popular flashing patterns among pro glovers. You can even dip your fingertips into the world of Conjuring with our premier ClickSwitch Technology.
20 Gorgeous color options
All New Default Modes
"conjure" with your light show
Turn your gloving into magic with one of our favorite classic styles, "Conjuring." Click the video thumbnail (right) to see how it works in Munch's classic show, "Lust." You can use a simple ClickSwitch feature on the ezLite to choose 1 of the 3 modes to use for on/off functionality.
what's in the package?
10 x eLite ezLite 2.0 Chips
10 x Clear eLite 4.0 Casings (Installed)
20 x CR1616/1620 Batteries (Installed)
10 x Standard LED Diffusers (Installed)
1 x Pair Medium Magic Stretch Gloves
Instructions
---